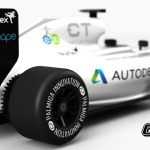 Anyone interested in the work of Daniel Noreé has probably not missed the fact that he soon will release the files for his latest project – OpenR/C Formula 1. The F1 car can be printed in PLA and is designed so that everybody will be able to print and build it without any hassle. Even a ball bearing kit is now available
http://www.fasteddybearings.com/openrc-f1-sealed-bearing-kit/
 for the car :- )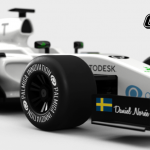 I happen to know that Daniel is extremely close to a release of the awesome F1 car and I obviously had to create some tires for that project. So if you plan to print the F1-car when it´s released… here is the possibility to be prepared with some new tires in the pit stop already now.
I created some rain tires for the original rims but I also designed a set of low profile rim/tires just for fun. The low profile tires feature a new snap-on design that will secure the tire using a triangular shape that´s interconnecting the parts. Also the tires are not sealed with this design, making them a bit softer since the air is not trapped inside.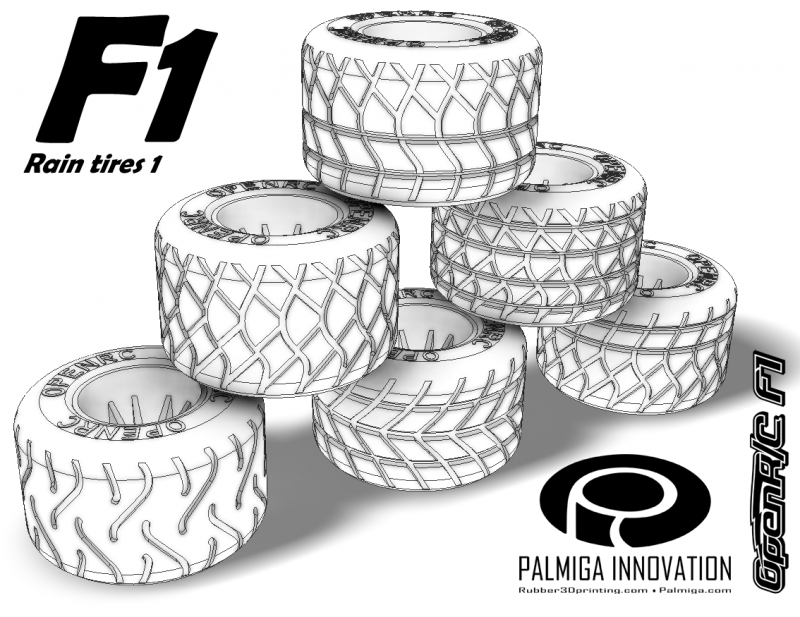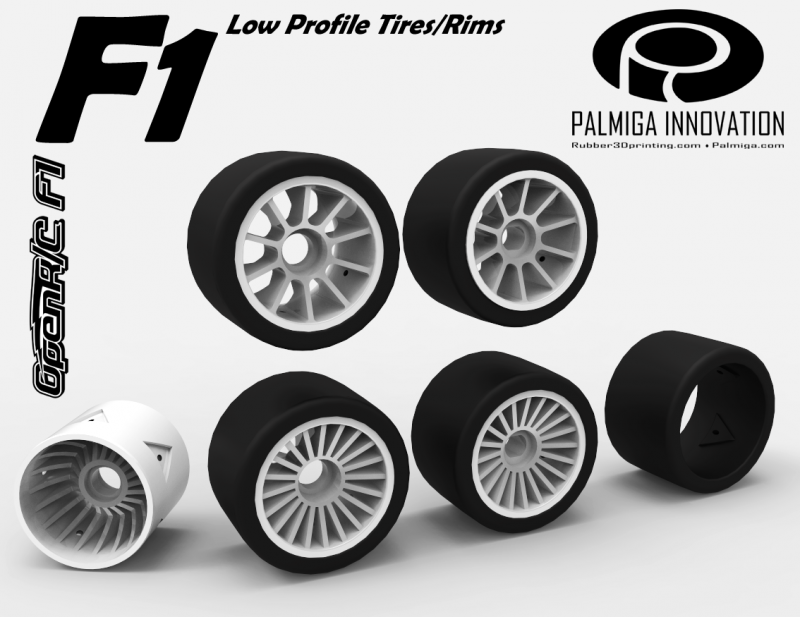 Want the files right now?
This snap-on design is also available for tires/rims that can be used with the OpenR/C Touring Car or similar RC cars naturally.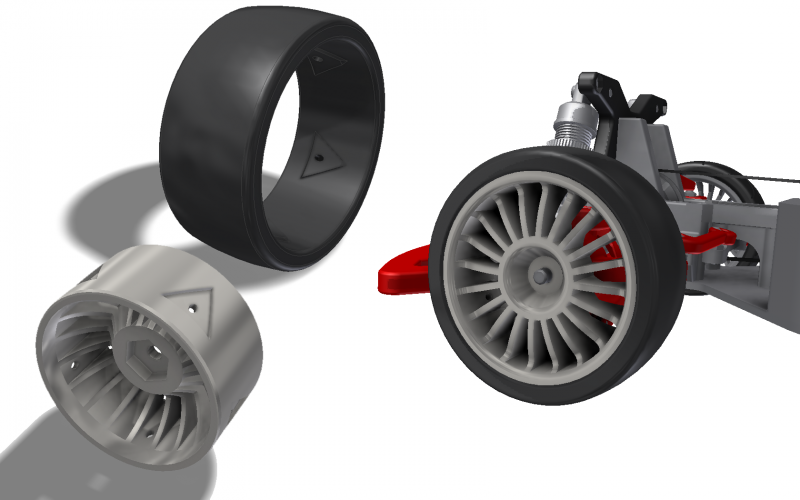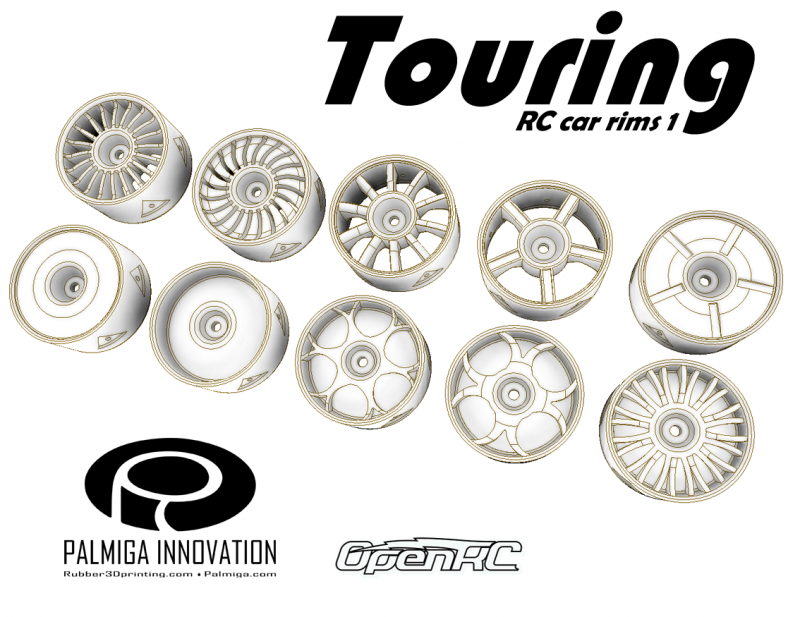 Download the Touring rims here:
Ok but what about the Truggy project?! Don´t worry! A new snap-on design is now available for the Truggy cars as well :-) Some RC-car & 3D-print enthusiasts probably hesitated a bit to print the previous versions due to the use of screws… Fear no longer, now it´s a walk in the part… Print, Snap-on and then you're up and running!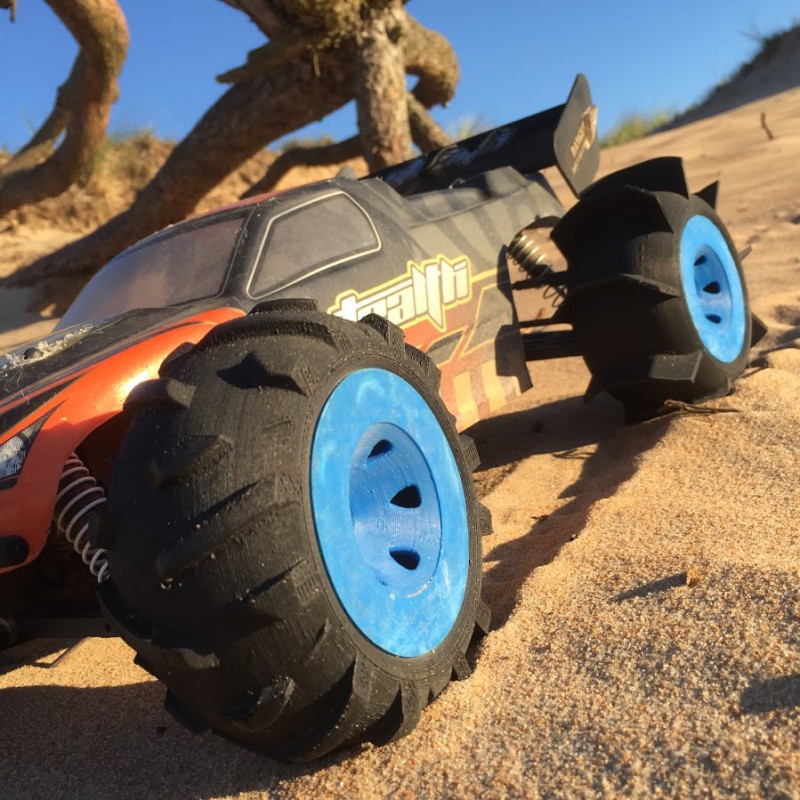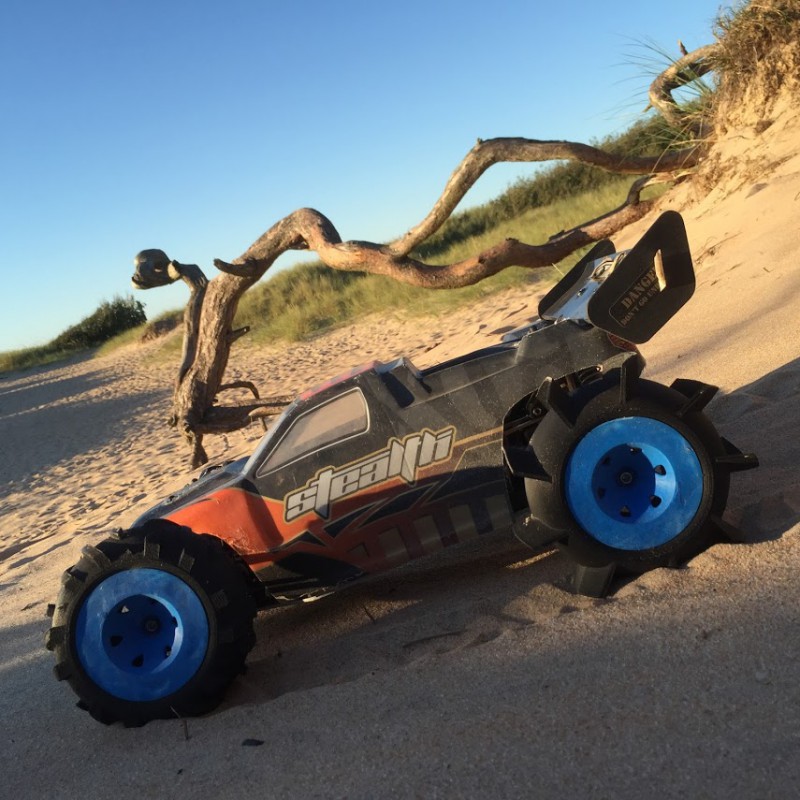 I also included a version that can be assembled directly on the car´s axles using a longer pin (can hopefully handle more torque):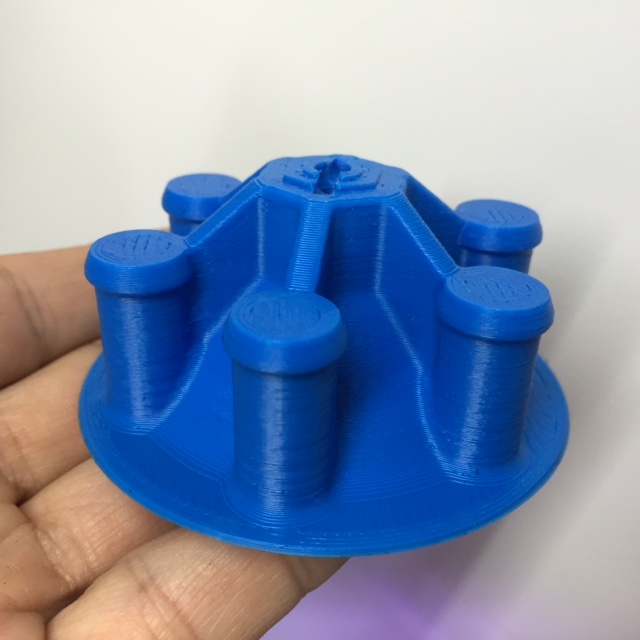 That´s all folks! Go ahead, Print, Build and have loads of fun with your RC-cars!
Ok here´s the cliffhanger. I do have a fun thing coming up later but I might wait a bit for this one for obvious reasons…
P.S. For more info regarding the release of the F1 car and also the other Open-RC project, head over in this direction: 
http://danielnoree.com/