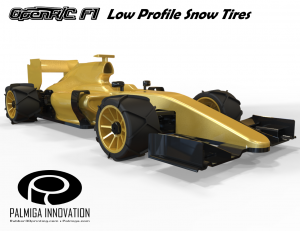 Not only did I design some snow-chains inspired tires that Daniel Noreé requested but I also did some different friction tires that´s pretty cool (using single print layer bulging loops), added solid tire versions, made 4 new rain tires for the original rims and a
ll my OpenR/C F1 tires/rims are now released under a more liberal license ( Attribution-ShareAlike 3.0 Unported, CC BY-SA 3.0 ).
I have also included an early ice inspired Easter Egg for this release, I do not promote or support any special use or ideas on how to use it… everyone´s ideas and uses are on their own responsibility. I emphasize that anybody using my designs are doing so on their own risk and that I am in no way responsible for any likely or unlikely damage or injuries.
See Daniel Noreé testing the snow tires here 
http://danielnoree.com/?p=502
 and what did he make of that Easter Egg surprise? Did anyone catch what he did? Maybe he did not share it yet?
NEW release (Easter Egg included):
---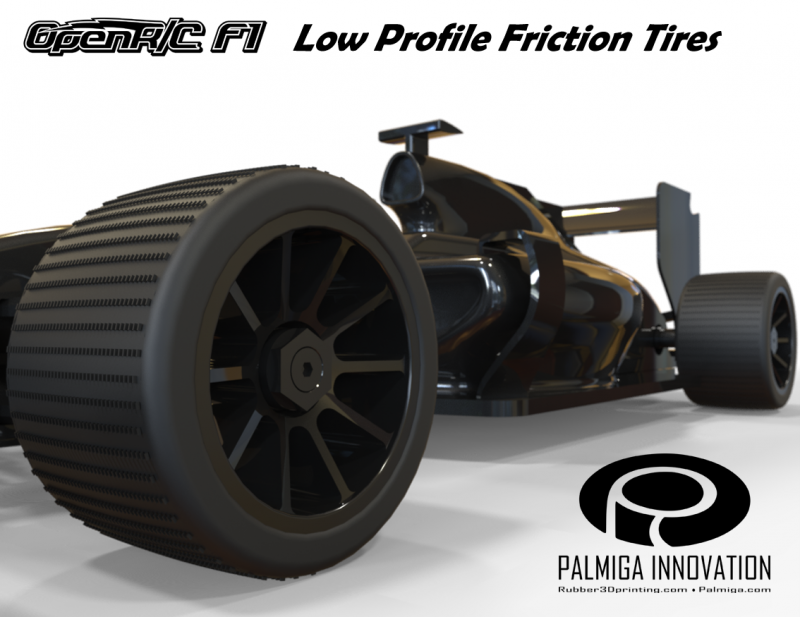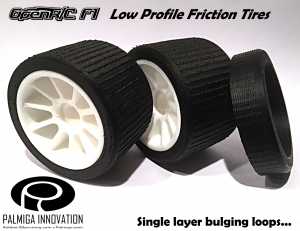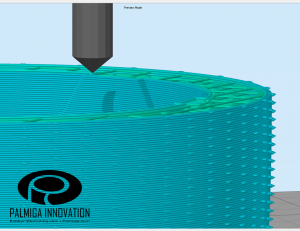 Low Profile Friction Tires for OpenR/C F1 car
For these tires I use the single layer thickness (0.2mm) to create small nubs/bumps on the surface. I have included lots of versions with different height for your individual printer/filament setup. In my picture you can see the use of the filament
ETPU 95-250
) for 3 different heights.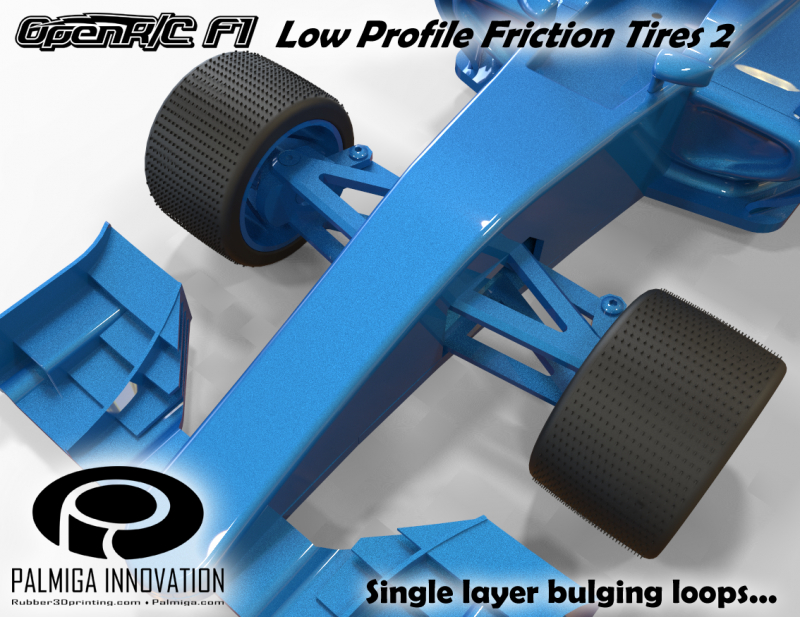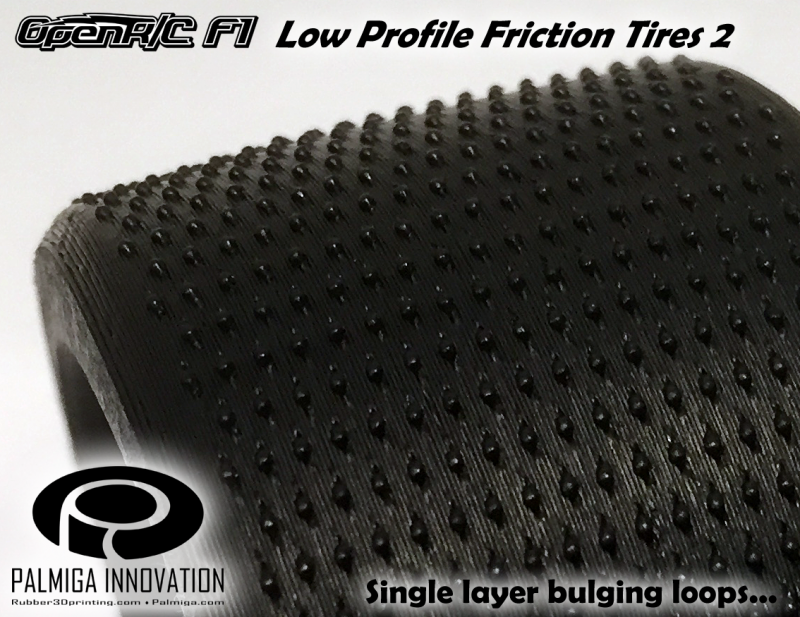 Low Profile Friction Tires 2 for OpenR/C F1 car
Added a new tire that is solid:
Low Profile Tires/Rims for OpenR/C F1 car
4 new version of Rain tire for original rims:
P.S. the Easter Egg can also be printed in the very flexible

TPU-65 

SLS-powder: